Dear Friends and Colleagues,
We are pleased to distribute the 2nd Circular with new information on the 13th Triennial International Conference of the ICCM Foundation, which will be held in Barcelona in October 15th – 20th, 2017.
This is the result of the efforts of a magnificent working group made of our colleagues from Catalonia, the ICCM Board and many other ICCM members and associates.
The event encountered an exceptional participation and the number as well as the quality of the submitted contributions was far beyond our expectations.
We have finalized the program, which includes 50 oral presentations, 70 posters and a video session, which is expected to be very interesting.
Barcelona will surprise us with the beauty and the interest of the sites that we will visit, and the spirit of the place will remain deep in our memory together with the whole new knowledge, which we will acquire from the multi-varied presentations of the scientific program.
We would like to thank the Municipality of Barcelona for making all this possible, the Getty Foundation for the constant support provided and all of you for your enthusiastic interest in this event.
In the next months, you will receive more information about the conference, until we all finally meet in Barcelona for a beautiful and productive week together.
Looking forwards to seeing you in Barcelona,
Roberto Nardi
ICCM President
Please follow the link below to download the 2nd Circular in pdf:
Barcelona 2017 – 2nd Circular –  English PDF
Barcelona 2017 – 2nd Circular – Download Catalan PDF
Barcelona 2017 – 2nd Circular – Download Castellano PDF
Please check the Barcelona 2017 conference page at the ICCM website for the most recent updates:
click here  Barcelona 2017
Conference schedule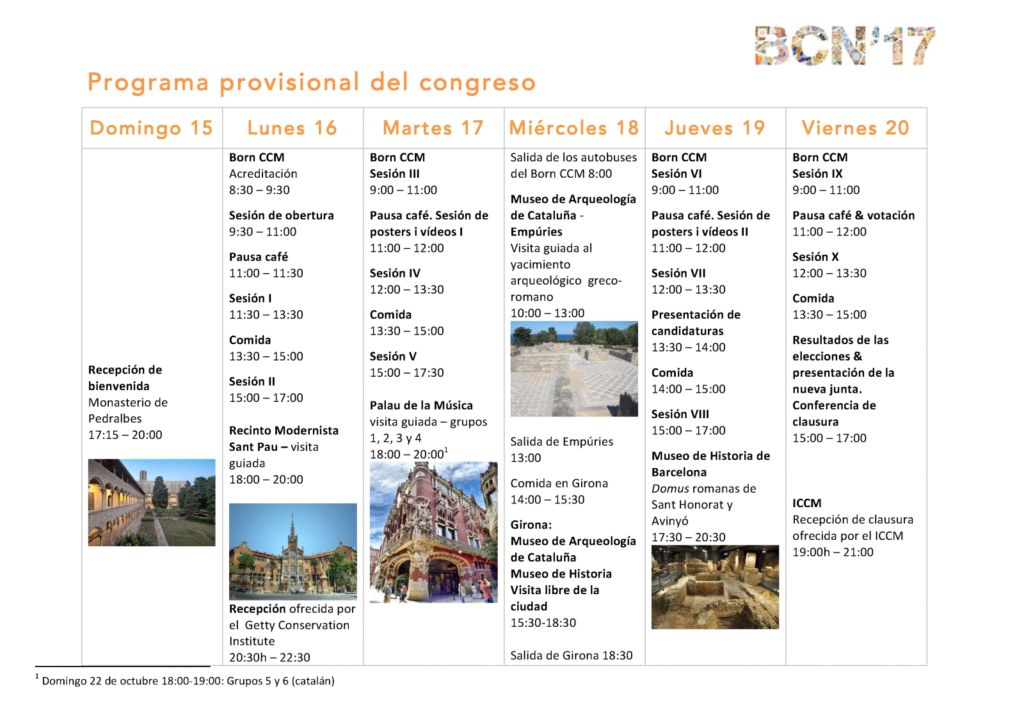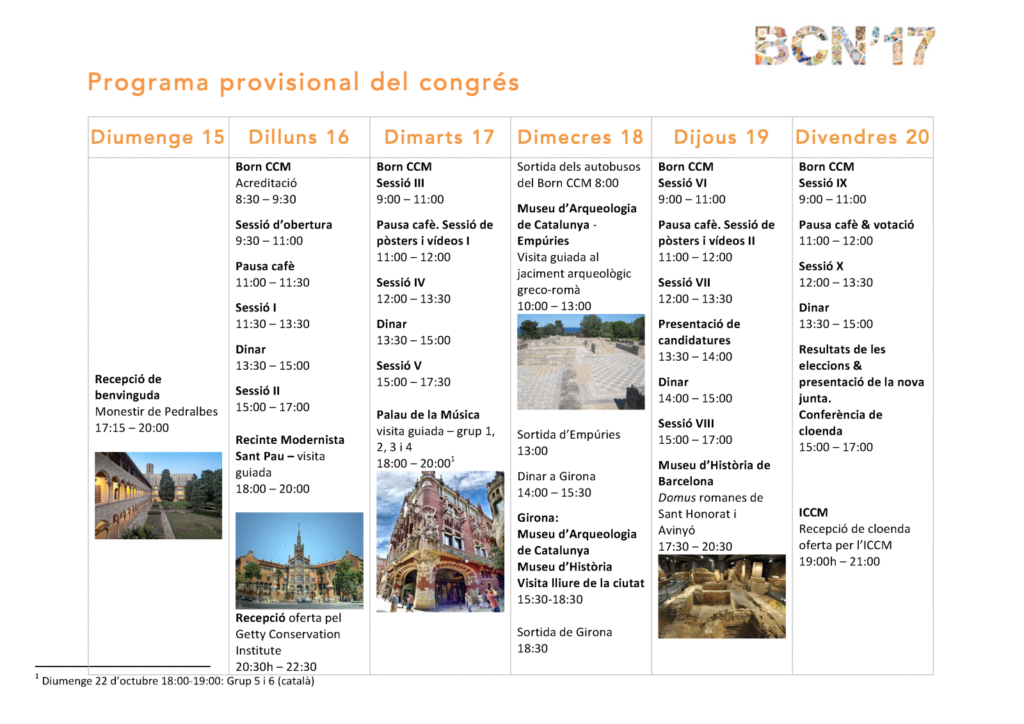 Post Conference Tour