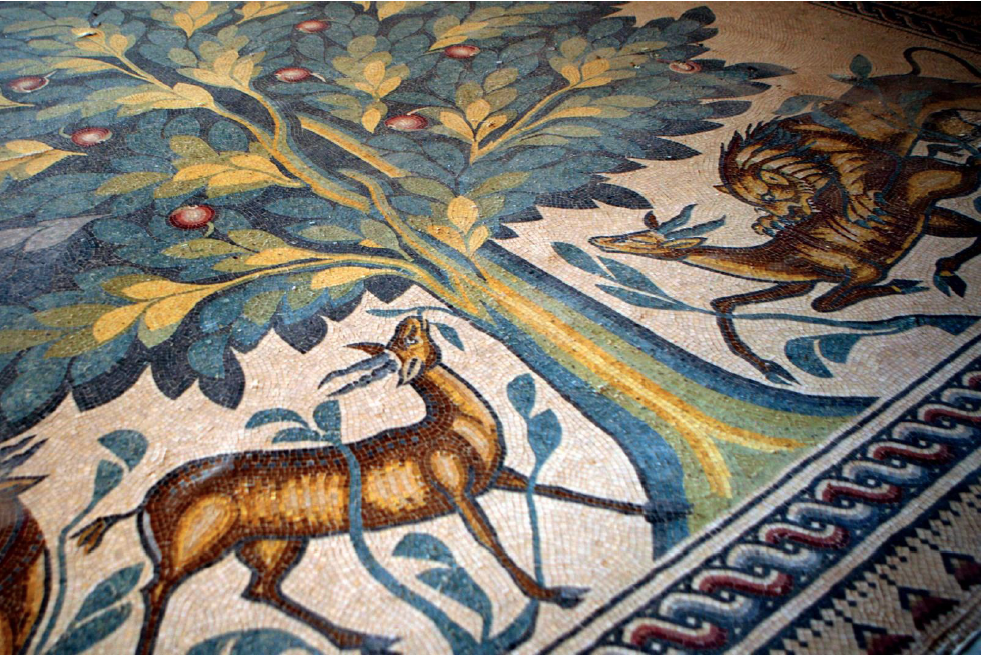 The first Palestinian Mosaic Art International Conference calls mosaic artists from the Mediterranean region to meet in the city of Jericho, Palestine, to discuss the present situation of mosaic art in the region and to enjoy a unique opportunity to experience intercultural dialogue, fighting stereotypes, promoting cooperation, and values common for the Mediterranean area.
The conference is organised by the Mosaic Centre and Association pro Terra Sancta. The conference committee if composed by: Arch. Osama Hamdan (Mosaic Centre), Carla Benelli (ATS pro Terra Sancta), Prof. Hani Nur ed Din, Prof. Salah Al-Houdalieh, and Prof. Ibrahim Abu Amr (Al Quds University).
Programme 
11th and 12th of May 2016 Two days Conference in Jericho about the present condition of mosaic art in the Mediterranean region. Invited presentations are 20-25 minutes.
13thof May 2016 Mosaic itinerary – The participants to the conference will have the chance to visit the ancient mosaics in Jericho, from Roman, Byzantine, and Early Islamic Period.
The call for general abstracts for the conference is open. 
To submit a proposal for consideration as a possible presenter please email a 200 word abstract of your potential speaking topic to the conference committee at [email protected].
All presentation abstracts must be submitted, by no later than April 15, 2016.
Conference Languages 
Official languages of the conference are English and Arabic with simultaneous translation system.
For any inquiries please contact Arch. Osama Hamdan at [email protected], or [email protected]
Tel: + 970 2 2326342 or + 972 522 500055