The annual meeting of the ICCM Board took place on 22 January 2016, at the headquarters of ICCROM in Rome.
Participants: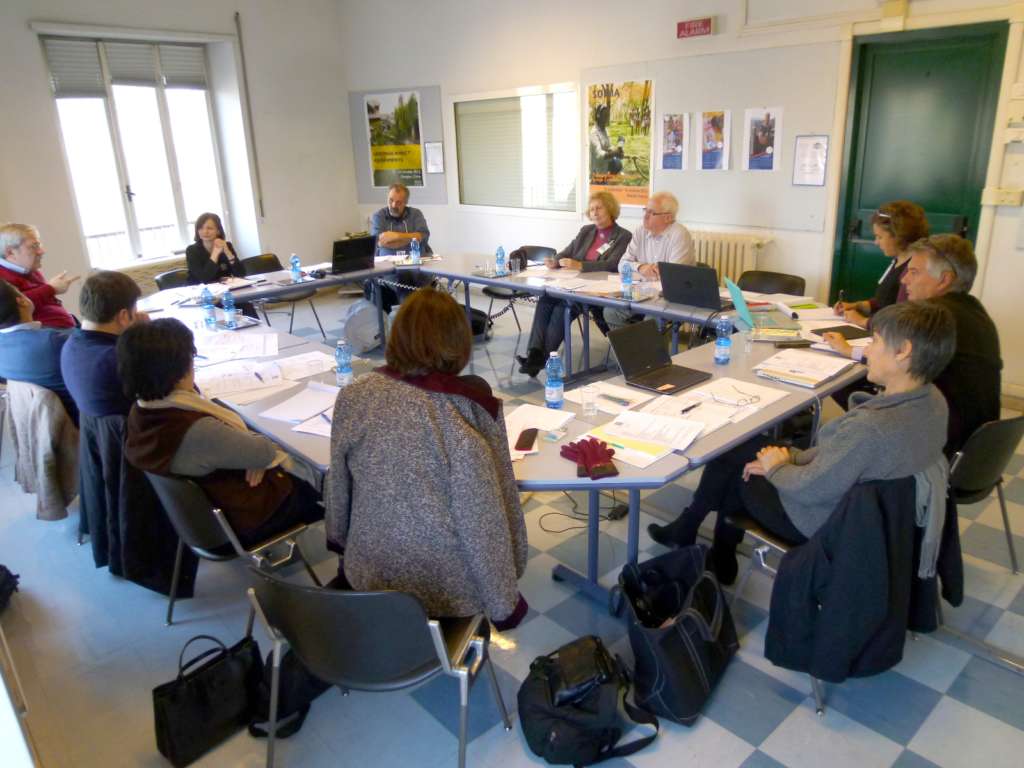 Board members
Komait Abdalla
Aicha Ben Abed
Evelyne Chantriaux
Stefania Chlouveraki
Alessandro Lugari
Roberto Nardi
Hicham Rguig
John Stewart
Jeanne Marie Teutonico
Ex-officio 
Stefano De Caro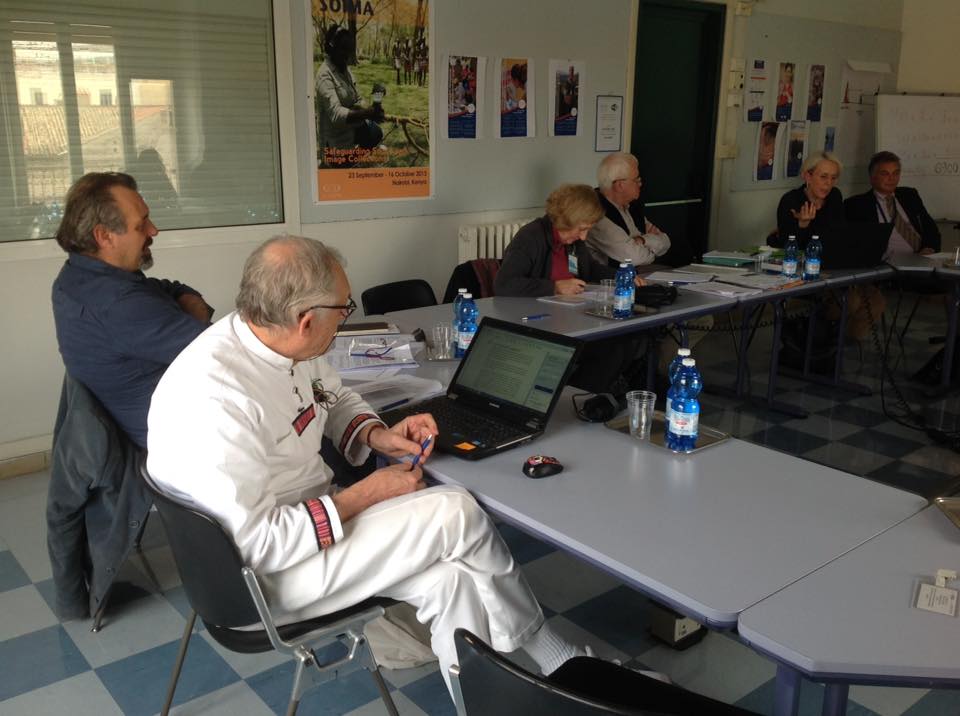 Gaël de Guichen
Anne-Marie Guimier-Sorbets
Observers
Monserrat Puges, Responsible for the Conservation, Department of Archaeological Heritage of Barcelona
Sophy Janowski, ICCROM Chief Management Officer
Agenda
2015 Financial report / 2016 Provisional budget
Membership fees & deliverables
Approval of the ICCM Foundation Statute
Publication of proceedings of the 11th Conference, Morocco 2011.
Publication of proceedings of the 12th Conference, Alghero 2014
ICCM Archive
The new ICCM website
13th ICCM Conference in Barcelona
Newsletter
Next Board Meeting
A major achievement of the meeting was the discussion and approval of the statutes of ICCM Foundation, which will be soon available on line. The board members also visited the Archives of ICCROM and were informed about the archiving process of all the ICCM documents that were recently transferred to ICCROM. They expressed their gratitude the archivist of ICCROM Maria Mata for organising the ICCM Archive at ICCROM.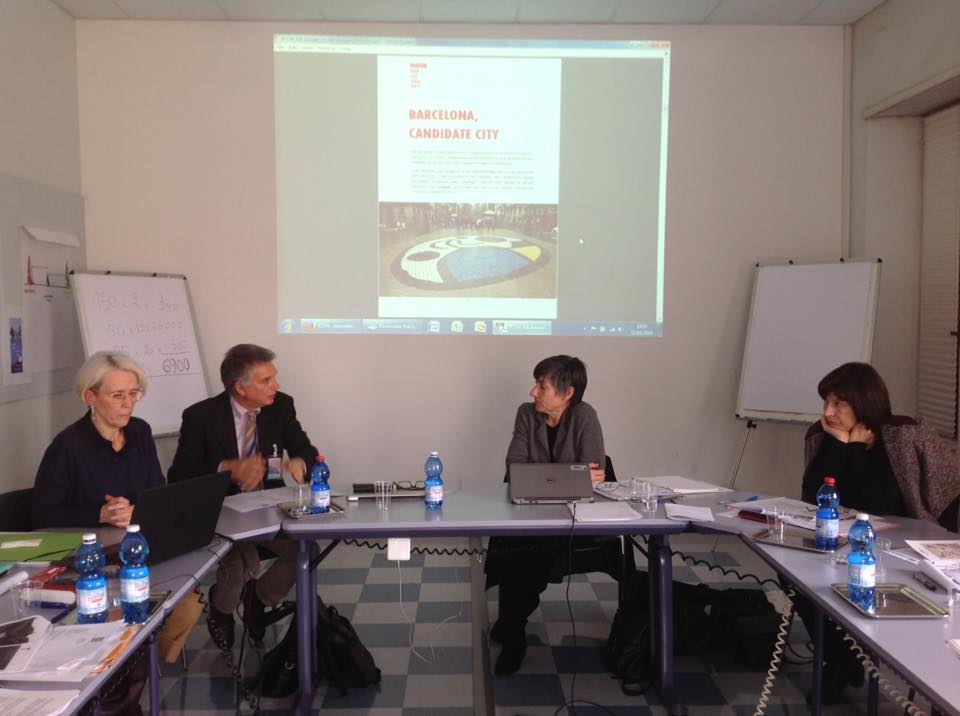 Monserrat Puges, who is Responsible for Conservation at the Department of Archaeological Heritage of Barcelona, presented to the board the candidacy of Barcelona to host the next ICCM conference and discussed ideas on the theme, the venue and the program of the conference.
The theme of the conference, which attempts to bring into discussion ancient and modern works of mosaic art, will be announced soon.
A decision was made to introduce a membership fee in order to ensure the sustainability of ICCM. There will be three types of fees, which will apply annually:
Regular member: 50 Euro
Student member: 25 Euro
Institutional Membership: 150 Euro
Membership subscription option will be soon available on-line. Membership covers the right to vote, as well as to put up candidature for the ICCM Board. Members can also benefit from occasional offers of ICCM publications at discount prices as well as reduced registration fees at the ICCM conferences. Active members will be receiving in their mailbox automatic notifications about news and announcements posted in the ICCM Blog and the new issue of the Newsletter. They will also be able to publish articles on their work though the Blog spot and the Newsletter of ICCM. We invite and encourage all our members to send us their news and to use the ICCM website as a platform of communication amongst mosaic conservation professionals.
The advisory role of Stefano De Caro, Director General of ICCROM and Sophy Janowski, ICCROM Chief Management Officer, to the meeting was greatly valued.
The board members closed the meeting, expressing their gratitude to Skevi Christodoulou for her services as a secretary of ICCM from 2009 and until 2014.